Minisite for Bauer Media Group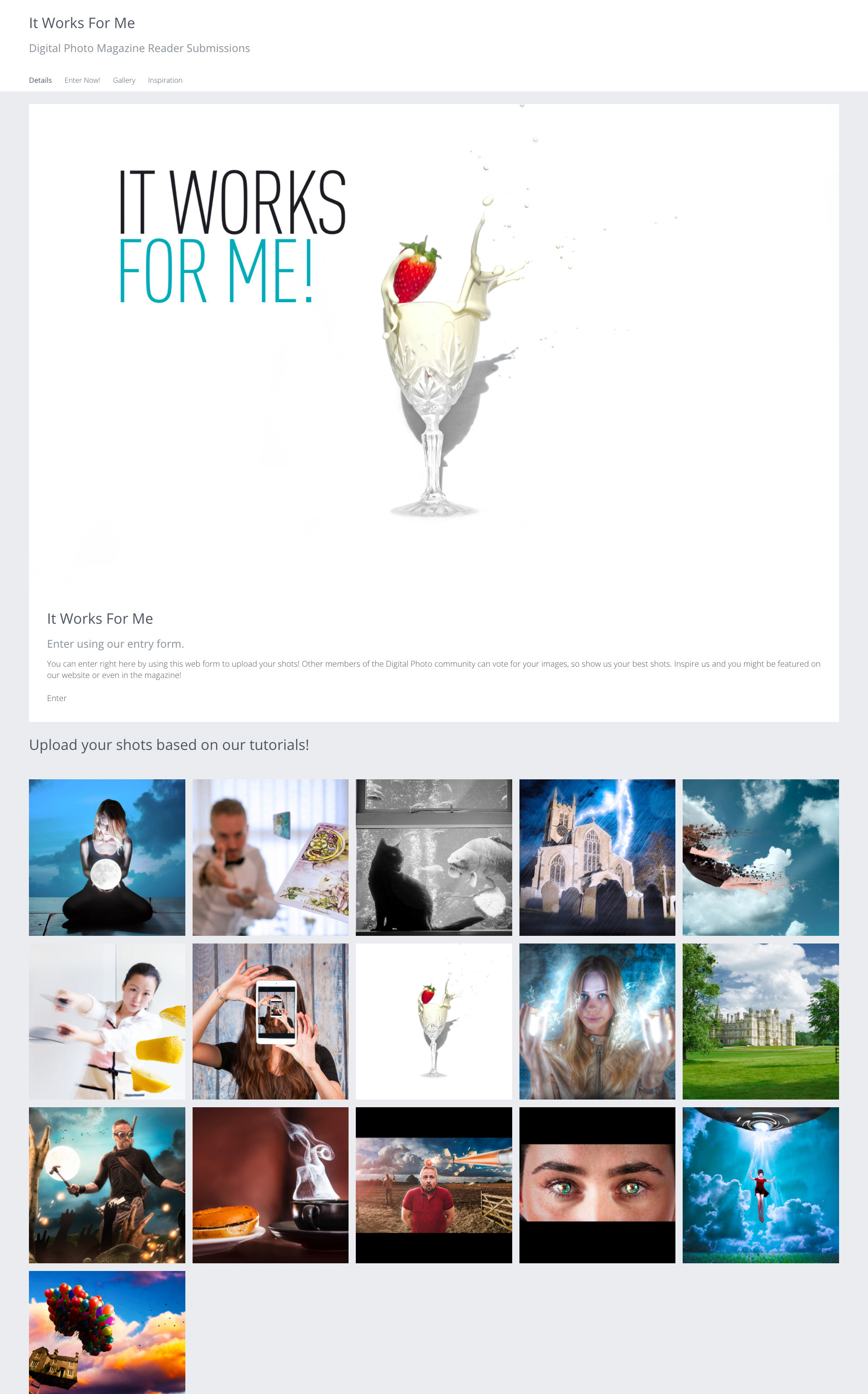 I made this minisite for Bauer Media Group. It was designed to act as a way for readers of one of their photography titles to upload and share images that were inspired by techniques they'd seen in the mag. It had existed before as part of the magazine, and readers used to email in their shots. 
This minisite was designed to automate the procedure and collect all of those reader images into easy-to-view galleries. A prize would be awarded to the best reader photo every month.