1.G.K band illustrations
This was a project to draw vector-based illustrations of all six members of a Japanese techno-rock band for use in print and web.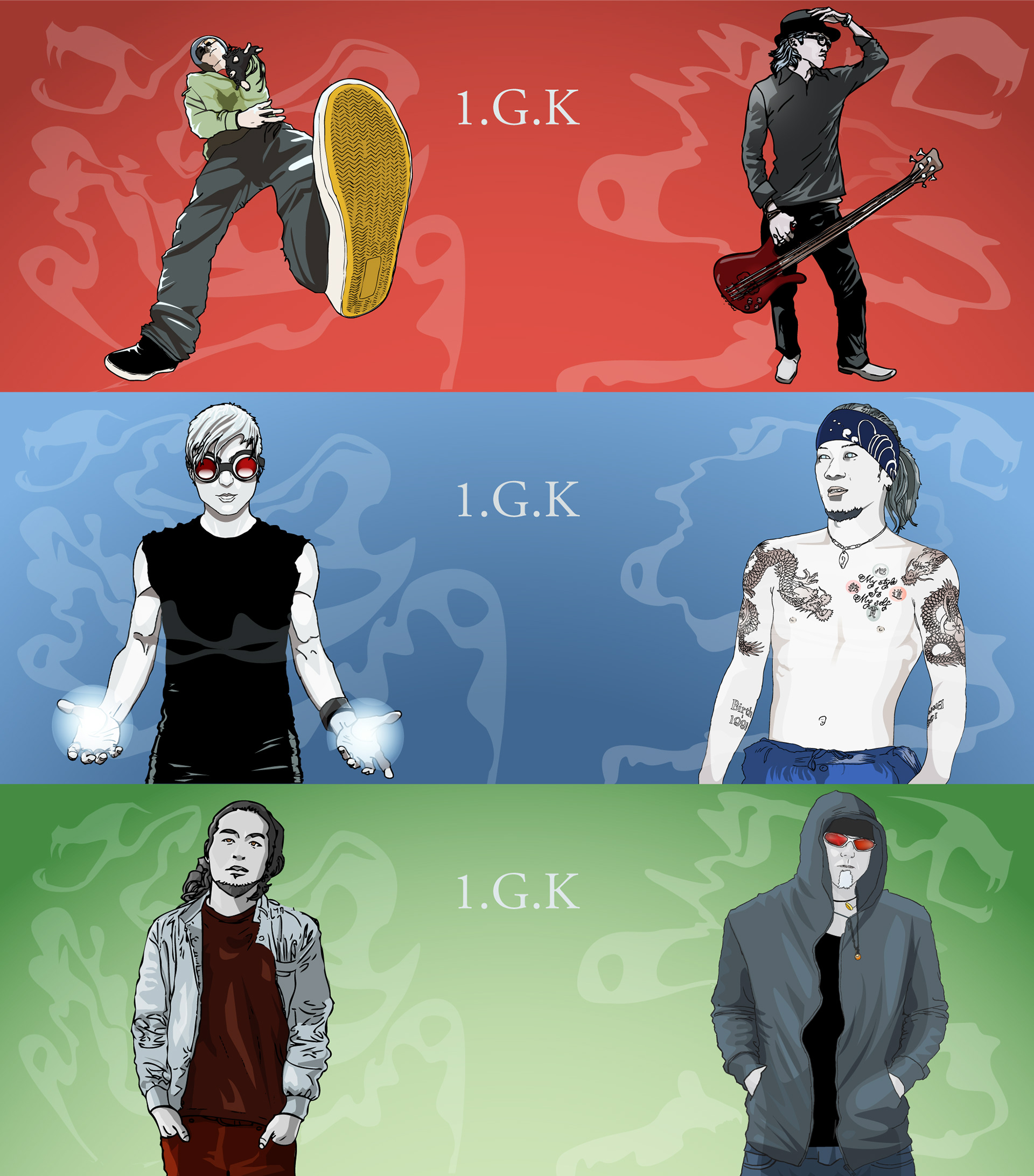 Here is my complete set of illustrations for Japanese techno-rock band 1.G.K. 
The outlines were drawn in Photoshop originally, then moved over to Illustrator where I converted them to vector paths, so they are now infinitely scalable.
I then added colors and shading using the pen tool in Illustrator and added the smoke dragons, text and backgrounds. All elements of the files are vector shapes, so they can be scaled to any size without loss of quality. They are intended for use on posters, flyers, CD art, webpages, etc.